What is KETO
Trim

?
KETO
Trim

– Your Keto Diet Ally

Keto Trim is formulated with a patented natural white kidney bean extract, which has been shown to reduce the digestion and absorption of dietary starches (kinds of complex carbohydrates) by up to 66%.1 In recent times, the ketogenic diet has become a hugely popular method for attempting to lose weight. The key to a keto diet is minimizing carbohydrate intake (starches and sugars) to typically less than 50 grams per day. By significantly reducing the amount of carbs you eat, more of your body's stored fat begins to be freed and used as your primary energy source, which is exactly what you want. Ketogenesis happens in the liver where metabolized fatty acids are converted to ketone bodies, which can be used in the brain, muscles and other vital organs for energy. Ketogenesis increases during a fast (not eating), but prolonged or chronic fasting can starve your body of other vital nutrients. Keto Trim is formulated to support you on your keto journey by reducing the amount of dietary starch your body can digest and absorb.1 Even when taken with a high-carbohydrate diet, the key ingredient in Keto Trim, Phase 2®, has been found to support weight loss.2,3
Patented Ingredients
The quality white kidney bean extract in Keto Trim was patented as Phase 2® after extensive clinical studies.
Made in the US
Keto Trim is made with US-grown white kidney beans in an FDA-registered facility.
Trusted Worldwide
The hero ingredient in the Keto Trim formula is a market leader that is widely used and trusted worldwide.
Understanding Ketogenic Weight Loss
The ketogenic diet is a wildly popular method in the world of fitness and weight loss. Several big-name celebrities have attributed their drastic weight loss transformations to this diet, which aims to achieve the metabolic state of ketosis. It is important to understand what ketosis is – and the benefits it can provide – before deciding to use any ketosis-supporting health supplement.
The Natural Fat-Burning Process
Ketogenesis is the natural process where your liver converts metabolized fats into ketone bodies, which can be used as fuel for your brain, heart, muscles, and other active tissue. Ketogenesis happens whenever your blood sugar is particularly low, like during fasting or after prolonged effort without carbs, and is the opposite mechanism to the storage of fat. Ketosis is when you're using up ketone bodies rather than sugar as fuel, and since ketone bodies are made from fat via ketogenesis, ketosis essentially means you're using up stored fat.4 Sounds ideal, doesn't it?
Dealing with Carb Cravings
Restricting carbohydrates in your diet and getting into ketosis can be difficult. On the keto diet, carb intake is typically limited to 50g a day. 4 But high-carb foods including potatoes, pasta, rice, white bread and even corn can be challenging to eliminate from your diet. Even if you do have the occasional cheat meal on your keto or low-carb diet, Keto Trim Carb Controller can help restrict the enzymes that are needed for starch digestion.
Phase 2®: The Carb Blocker
By taking Keto Trim Carb Controller before a starch-containing meal, you can reduce starch digestion, supporting you with your low-carb lifestyle. Phase 2® has been studied extensively, and clinical studies have found the patented white kidney bean extract may reduce digestion of dietary starches. It achieves this by reducing the action of the digestive enzyme alpha-amylase. Keto Trim Carb Controller, combined with a progressive diet and exercise program, could be your secret weapon in achieving your weight loss goals.
Media
The keto diet has become one of the most talked about diets in the media due to its success in weight management and through celebrity advocates. Here are just a few snippets of the hype surrounding the ketogenic diet: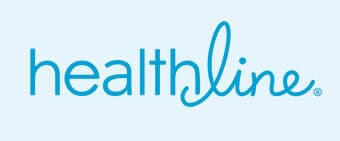 A ketogenic diet can help you lose more weight than a low-fat diet. This often happens with less hunger.
Published by Healthline, October 2020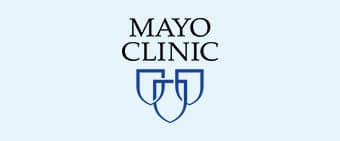 Low-carb diets, especially very low-carb diets, may lead to greater short-term weight loss than do low-fat diets.
Published by Mayo Clinic, November 2020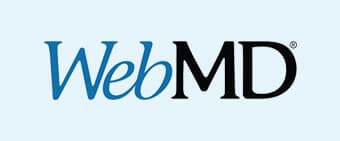 A ketogenic diet may help you lose more weight in the first 3 to 6 months than some other diets.
Published by WebMD, April 2021
Champion Ingredient
Keto
Trim

with Phase 2®

Phaseolus vulgaris (common bean) is an herbaceous plant that originated in Central and South America. There are dozens of varieties of P. vulgaris, and the kind that Phase 2® is derived from is best identified as a white kidney bean. It is now grown around the world, including in the USA, which is where Keto Trim sources this champion ingredient.

Phase 2® white kidney bean extract has been extensively studied and has been clinically shown to reduce the digestion and absorption of starches by more than 60%1. Keto Trim Carb Controller contains 500mg of white kidney bean extract per serving.
Unlock the Benefits of KETO Trim
Whether you're getting aboard the keto train or you need support with your low-carb lifestyle, Keto Trim can support your journey.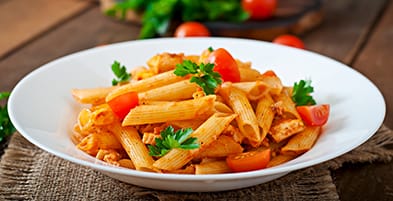 Less is More with Starch
Starchy foods, including potatoes, are a good source of nutrients, but are not considered keto-friendly. Starch needs to be digested to be absorbed by the body. By taking Keto Trim before a starch-containing meal, you can help to reduce the amount of carbs that would otherwise pass your digestive system and affect blood sugar.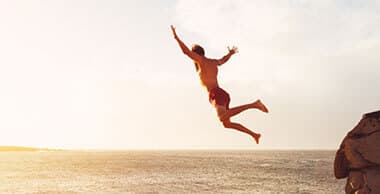 Jump Into a Low-Carb Diet
Transitioning from a high-carb to a low-carb diet can be challenging, so it is no surprise there has been a rise in people following the 'lazy keto' diet in recent times. It is less restrictive than the standard keto diet, but it still limits carbohydrate intake. Keto Trim can support your low-carbohydrate lifestyle.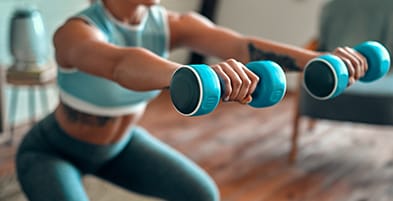 Support Your Weight Goals
When used with a keto diet and exercise program, consuming 4-6 servings of Keto Trim Carb Controller a day can support your weight loss goals. The Phase 2 Carb Controller® in the Keto Trim supplement can reduce the digestion of complex carbohydrates and support weight management.5
Testimonials
What Our KETO
Trim

Customers Say

Don't just take our word for it. Here are what some of our customers had to say.

Already a customer? Write your review now ‍
Carbs are my weakness. To be honest I thought this supplement sounded to good to be true but it really has helped me. I take it whenever I eat a starchy meal and I am already noticing a difference.
‍ Yes, I would recommend this product
For the cheat days -
Emma
It is good to have these on hand for those cheat days when I'm craving carbs.

‍ Yes, I would recommend this product
I have been using a white kidney bean supplement for years so I am so happy to have found the Keto Trim carb blocker. These are a good price compared to the product I was using.

‍ Yes, I would recommend this product
Already lost weight -
Sara
I have been struggling with my weight and carb cravings for years. But since I started taking Keto Trim a couple of weeks ago I have lost 7lb!

‍ Yes, I would recommend this product
Click here to read all reviews.
Buy Keto Trim
Support ketosis with Keto Trim today. Order 3 bottles and receive 1 bottle free.
All orders are one-time purchases only - not recurring. No subscriptions.
FAQs
Here are some frequently asked questions about Keto Trim. If you have any other queries, please don't hesitate to get in touch.
‍1. How do I use Keto Trim?
Take 1 capsule before a meal high in starch. Do not exceed 6 capsules daily. This product should be used in conjunction with a sensible diet and exercise program.
‍2. How many capsules are in 1 bottle of Keto Trim?
Keto Trim contains 60 capsules in every bottle.
‍3. Does this product contain common allergens?
Keto Trim is manufactured and packaged in a facility that may also process milk, soy, wheat, eggs, peanuts, tree nuts and crustacean shellfish.
‍4. Do I need a prescription for Keto Trim?
No. Keto Trim is available for purchase without a prescription.
‍5. Do I need to change my lifestyle to use Keto Trim?
While you do not necessarily need to make any lifestyle changes, we do intend Keto Trim to be used with a sensible diet and exercise program. We think reducing carb intake is a big change in itself and we hope Keto Trim can support that change for you.
‍6. How long does it take for delivery?
Orders are processed immediately and shipping depends on which option you choose:
| Description | Price |
| --- | --- |
| USPS - Standard (3-5 business days) | $4.95 |
| USPS - Second Day (2-3 business days) | $9.95 |
| UPS/DHL/USPS – Tracking International (12-15 business days) | $9.95 |
‍7. Do you ship internationally?
Yes. We have global distribution to over 20 countries worldwide. This list of countries is available in the first step of checkout.
‍8. Do you accept gift cards as a valid form of payment?
No, unfortunately, we do not currently support gift cards as a valid form of payment for our products.
‍9. Will I be billed for reoccurring payments after I complete my purchase?
No. When you place an order with us, it is a one-time purchase. You will not be placed into a reoccurring billing or subscription model. We are confident that you will be satisfied with our product, and leave re-ordering in your hands.
‍10. Will I be able to return unopened bottles of Keto Trim?
Yes, we stand behind this supplement 100%, so we're more than happy for you to return your unopened bottles of Keto Trim within 5 months of purchase.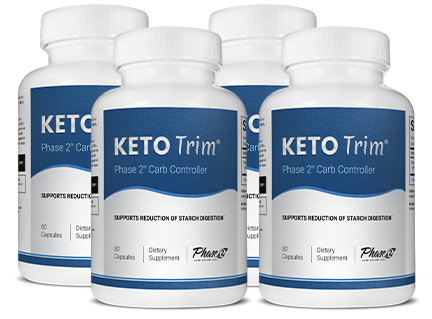 Take Control of Your Carb Intake
Adding Keto Trim to your diet and exercise program can support weight management and reduce starch digestion.